Horse of the Year, Azeri, Retires from Broodmare Duty in Japan
Author: Clint Goodman
Published: Thursday January 07, 2021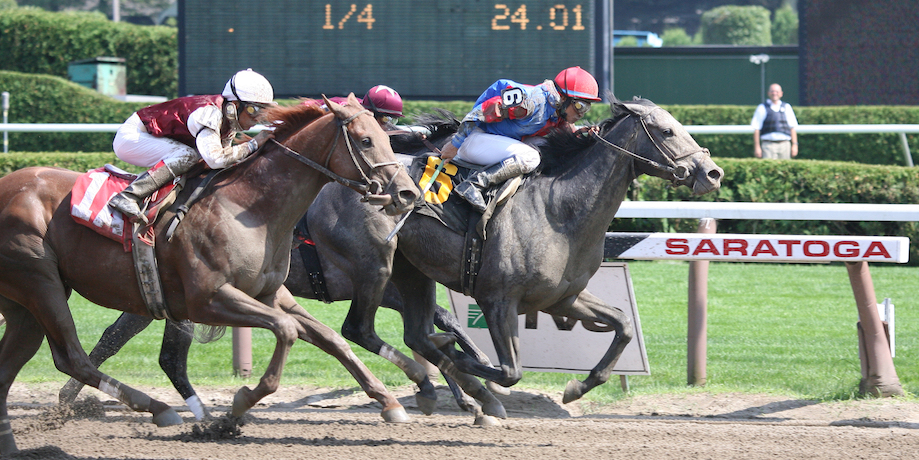 According to a video released by Northern Horse Park in Tomakomai on December 30, the Horse of the Year, Azeri has retired from broodmare duty in Japan. Azeri, the twenty-three-year-old Jade Hunter's daughter, now has a new role and will spend her retirement being a lead horse. Azeri's new role entails being in the midst of newly weaned foals to assist them during the transition. While doing this, she would also provide companionship and instill leadership in the weanlings. The video described her as tough, strong, and capable of teaching the weanlings social skills.
In the Northern House Park, Azeri, Joie de Vivre, and Biwa Heidi, the dam in Buena Vista are part of the former broodmares assigned to watch over the youngsters. Among the yearlings watched over by Biwa Heidi is Drefong - Azeri's final foal and 2020 Eclipse Award-winning Sprinter born last year.
Azeri Had a Great Career
Azeri was initially bred by Allen Paulson and raced as a home-bred horse under the Allen Paulson Living Trust. While with Laura De Seroux, her trainer, she started racing at the age of three and started graded stakes competitions at four. She won the horse of the year in 2002 for a campaign that included seven graded stakes victories.
She claimed the Eclipse Award for Outstanding Older Female in 2002 and 2003 with victories repeated in Apple Blossom Handicap, Milady Breeders' Cup, Vanity, and Clement Hirsch. She's one of the only two mare Horse of the Year winners to have had offsprings by multiple male horses who were also Horse of the Year winners - Ghostzapper and A.P. Indy.
The other female horse, Lady's Secret, had foals by Skip Away and Seattle Slew. In 2004, she was transferred to Wayne Lucas and raced at the Breeders' Cup Classic where she finished fifth. In 2010, she had her induction into the Museum of Racing & Hall of Fame.
It wasn't always so smooth for Azeri. She had a career-threatening injury after an 11-race winning streak. If it were up to Laura De Seroux, she would have retired, but Michael Paulson decided she could keep racing. Her training was then handed to Wayne Lucas. After her injury, Azeri won Apple Blossom Handicap and then lost three races in a row. With time, she recovered and started winning once again.
Azeri had Famous Foals
During her broodmare career, Azeri produced 12 foals. The first three were produced in the US and the other nine in Japan. She had nine winners all from nine starters including four foals sold in Japan for a total of $7 million. Among Azeri's foals born in the US are Wine Princess, daughter of Ghostzapper, and Arienza, daughter of Giant's Causeway. The most successful foal is Wine Princess, winner of the G3 Monmouth Oaks and The Grade 2 Falls City Handicap. Both Wine Princess and Arienza are now the dams of winners.
Once Azeri relocated to Japan, her top runners, both by Deep Impact included Leukerbad and Shirvanshah. Her other foals include Take Control which was foaled in February 2007 and had won two races, and Amelie, a daughter to Distorted Humor, which was foaled in May 2010.