Juddmonte Farm's 2021 U.S. Mating Plans
Author: Don Mckee
Published: Tuesday January 26, 2021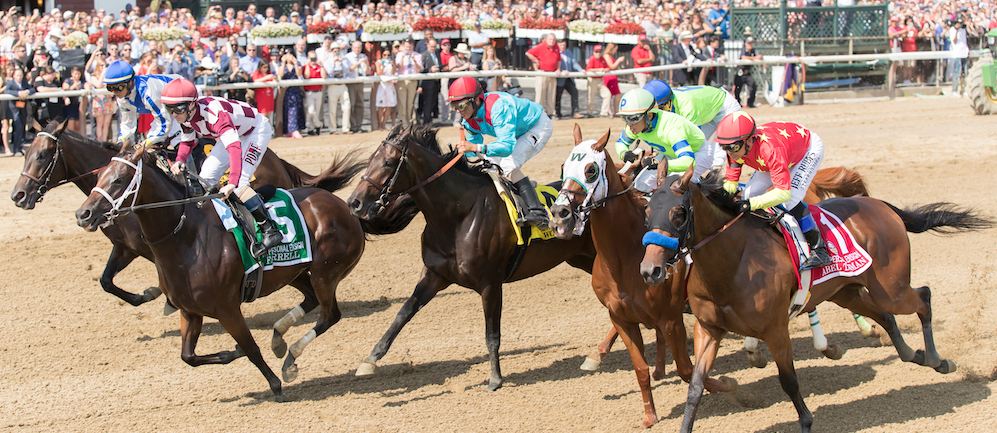 The Juddmonte Farm on Monday revealed the 2021 mating plans for the high-profile US-based mares. Present will be the Eclipse champion Close Hatches, the winner of the dam of multiple graded stakes Tacitus (Tapit), who will be visiting WinStar Fam stallion Constitution this year.
This year, the 11 years old mare is one of many Juddmonte Farm mares that is expected to be bred to Constitution. The mare has a yearling filly by Constitution sire Tapit and was bred to Gainesway stallion last year. Included in the list are GI Darley Alcibiades S. winner Spring in the Air (Spring at Last) and the 2012 Canadian 2 years old folly champion.
Juddmonte's Leif Aaron started that they were breeding quite a few mares to Constitution. He also stated that his early results speak for themselves as he is able to get them what they want, which is a classic type of horse. He went on by saying Constitution is capable of spring graded-stakes caliber horses within a good frequency.
He also added that Consitution fits in nicely with many other mares within their stable for a lot of reasons.
For 2021 Into Mischief, Juddmonte has eight mares booked.
Talking about the Spendthrift stallion, Aaron revealed that he is a good influence of speed and determination and that he also matches well with their classic mares.
The following are some of the Juddmonte Farm's mares that will be visiting 2021 Into Mischief.
- Four-time Grade I winner, Emollient (Empire Maker)
He was repatriated to the US after producing foals for the last three years by the farm's English superstar Frankel (GB).
- Hachita (Gone West)
The dam of Grade I winner Announce (GB) (Selkirk).
Speaking on the expectations of the progeny of Into Mischief, Aaron started that the factors responsible for the success of his offspring are streamlined to their speed, soundness, and determination. He went on saying that one usually knows the sire straight off the bat when an Into Mischief walks out of the barn.
The trio homered, TDN Rising Stars from the barn of trainer Brad Cox, two of which (Mandaloun and Prate) are by Into Mischief.
Aaron what of the opinion that the two colts strongly reaffirms the fact that Into Mischief is a sire that consistently birthing winners.
Mandaloun was tabbed a TDN Rising Star following a debut win at Keeneland back in October. On Jan 16 GIII Lecomte S., his sophomore debut, he was third as the beaten favorite.
Aaron revealed that Mandaloun is scheduled to make his next start in the [Feb. 13 GII] Risen Star S. He said that he is still a little green, so they will be adding blinkers for his next start in hopes of getting him to focus a little more.
At the Fair Grounds on Dec. 19, Prate made a debut win and was pegged a TDN Rising Star. He covered four furlongs in 50.00 (52/133) on Sunday in New Orleans.
Aaron reassured that both colts are doing great and that they were taking their time with Prate, trying to get him the right spot.