Juvenile Action at Laurel Park All Set
Author: Clint Goodman
Published: Thursday December 24, 2020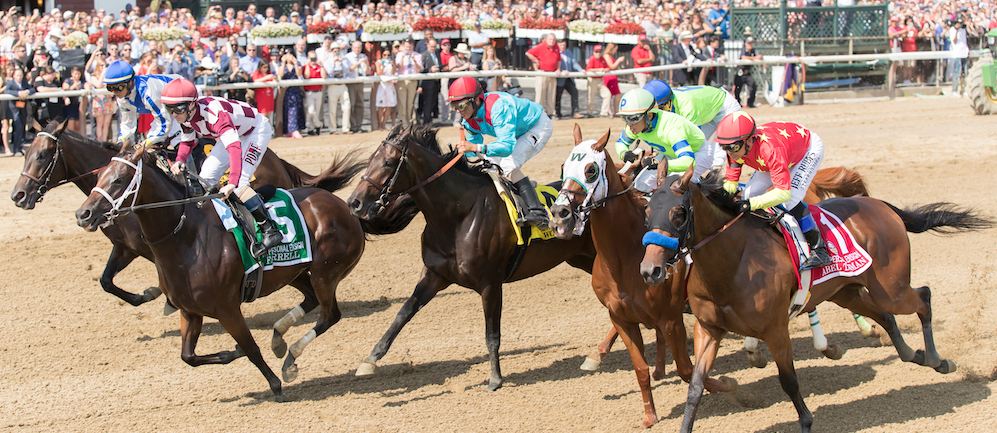 Singlino will look to end his 2020 season with a win in the Heft Stakes at Laurel Park come December 26. The two-year-old stands a better chance of winning this event as he will not have his undefeated counterpart, Jaxon Traveler, at the event. Singlino has come the closest to beating Jaxon but has not been able to manage it so far. The absence of Jaxon will be good news for the Uncle Lino gelding.
The December 26 card at Maryland track includes four $100,000 stakes, one of which, is the Heft, which is run at seven furlongs. Other $100,000 stakes on the card include the seven-furlong Gin Talking Stakes for fillies, the 11/16 miles Anne Arundel County stakes for fillies, and the 11/16 miles in the Howard County.
Singlino is owned and trained by John Worsley, who strongly believes his horse could have beat Jaxon at the Maryland Juvenile Futurity on December 5. It was a close affair as Singlino pressed from the start but was unable to overtake, ending the race three-quarters of a length behind Jaxon. According to Worsley, "I think we should have beat him. They put the pressure on him a little bit early, you see, and it helps sometimes to take some of the heat out of horses. He will not quit, this horse. He keeps digging in. That day they put sand on the racetrack, and I think that slowed it down a little and probably helped me because the winner could not get away.
The First State Dash at Delaware Park, September 26, was won by Singlino. It was on his home track, which made it a more thrilling win. However, his Heft Rival, Kenny Had a Notion, came back to win the Maryland Million Nursery and the Jamestown Stakes on turf.
It will be a tough contest for Singlino as all other horses in the field are all coming off wins. They are:
No Cents
Tiz Mandate
The Wolfman
Kenny Had a Notion
Boss Notion
Other Top Contenders
Street Lute will be gunning for her fifth career win and fourth in stakes in the Gin Talking. She is coming off the back of two consecutive victories. Her only loss was by a neck at the Maryland Million Lassie. Since then, she has responded with victories in the Maryland Juvenile Filly Championship on December 5 and the Smart Halo Stakes on November 14. Her trainer, Jerry Robb, is confident she will win as Xavier Perez, who mounted her for both recent victories has the call again. Perez is happy to ride her again as according to him, "she will do whatever I ask her to do."
Miss Leslie will get tested for class and distance when she steps up and stretches out in the Anne Arundel County, following a third-place finish in her maiden performance on November 13 t Laurel. Her trainer, Claudio Gonzalez is happy with her performance on December 10, a six-furlong race, and is confident she will be able to go the distance, beyond six furlongs in the Anne Arundel County stakes. She said, "She ran an impressive race last time. The rider even lost the whip, and she still won easily. She came back good, so that is why we decided to run."