Keeneland September Sale Kicks Off
Author: Don Mckee
Published: Tuesday September 15, 2020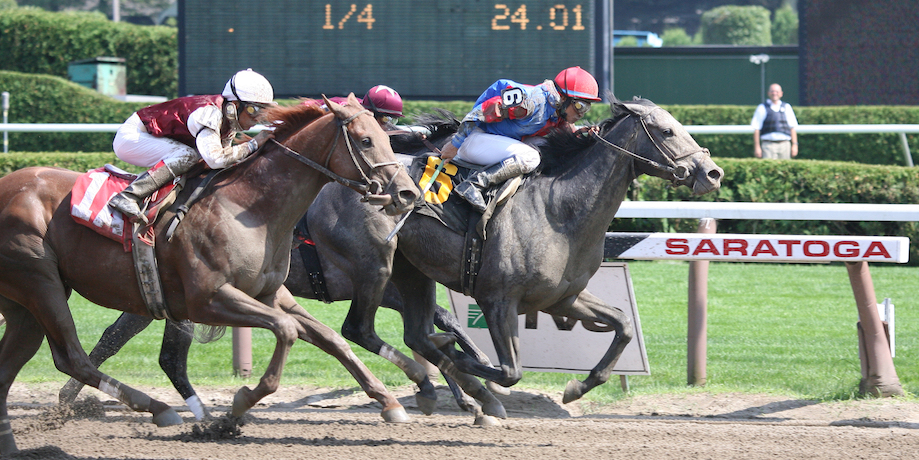 The Keeneland September Yearling Sale is officially underway, and it kicked off with a solid showing on Sept. 13. There were many runners present who are expected to showcase their talents in future horse racing, with the sale day being topped by a $1.25 million daughter of Tapit.
Day 1 cataloged 224, and Keeneland reported 109 yearlings with an average of $373,211 and total receipts of $40.68 million. The median price was $330,000.
There were 62 horses that went unsold, resulting in an RNA rate of 36.3%.
The 2019 Book 1 had three sessions, but there will only be two this year, which makes it hard to make session-to-session comparisons.
The 2019 Day 1 had 190 head cataloged, and there were 121 horses sold for an aggregate of $50,731,000. The average price was $419,294, with a median of $325,000. The RNA rate for that day was 19.9%.
This year saw five seven-figure transactions take place during the opener, consisting of four fillies and one colt. That is compared to the seven sold for over $1 million or more last year.
COVID-19 Protocols
Keeneland officials were happy with the outcome of the event, especially with all of the difficulty surrounding the operation during the COVID-19 pandemic.
Shannon Arvin is Keeneland's president-elect and interim chief of sales.
"We were so happy to have an opening day of the September yearling sale," said Arvin. "It was great to have people on the grounds, it was great to have trade, and it was great to see people following protocols, so we continue to have a trade. It was a good day overall."
There were various COVID-19 protocols in place during the sale, such as the sales ground undergoing social distancing and the requirement of masks for sale participants, buyers, and sellers. One of the more notable changes due to the pandemic was a newly created bidding area, which was in the rear outdoor show ring. The new area was popular for many of the buyers present at the sale.
Geoffrey Russel is the director of sales operations.
"Having the back walking ring and telephone and internet bidding, we were concerned it would slow down the wholesale, and it didn't seem to have any delay," Russell said. "We sold five horses (on the internet); the first was domestic, and the rest were international. Having it spread out in three different locations on-site took away a little bit of the atmosphere, but it's COVID-19, and we'll take what we can get."
"We spent a lot of time practicing and preparing for (internet bidding), so it's really great that it worked out as hoped and (we) expected it would," Arvin said.
According to Russel, it meant a lot to see a diverse marketplace during this time.
"To have competitive bidding at all levels of the market was very rewarding," Russell said. "I think the quality of the horses we have this year is very, very good. There were a couple of horses I thought might break loose a little bit more, but we are in a different world. Overall, it was a good cross-section of buyers at the top end.
"It's an amazing industry we're in," Russell continued. "The resiliency of this industry is unbelievable. With what everybody has been through, we appreciate the buyers and owners who are here to buy."
The Tapit Filly
The session was topped by Hip 149, a Tapit filly purchased by Claiborne Farm on behalf of one of its clients.
The filly, consigned by Bluewater Sales, agent, was bred in Kentucky by China Horse Club International. She is out of Embellish the Lace, who is the Alabama Stakes (G1) winner.