Kentucky Derby Postponed Until September; Update on Other Tracks
Author: Don Mckee
Published: Tuesday March 17, 2020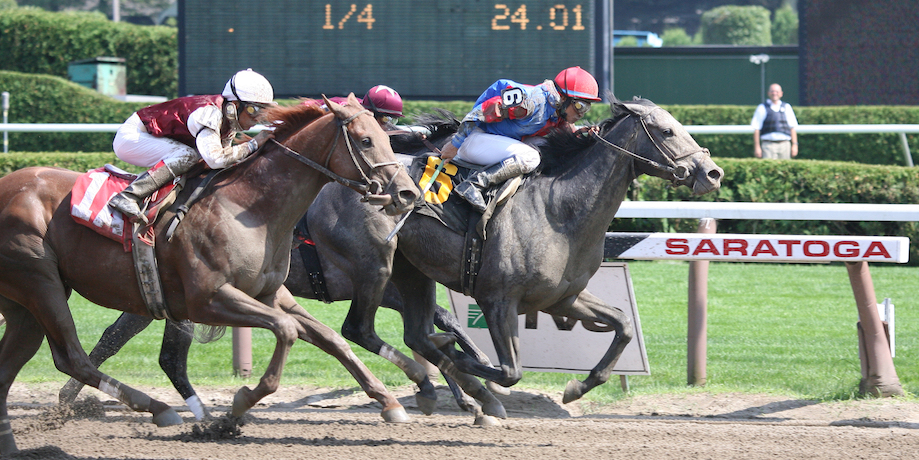 The 146th running of the Kentucky Derby will be postponed until the first Saturday of September. It is the first time that the race has been moved since World War II when it ran in June instead of May. The ongoing COVID-19 is affecting sports and horse racing all around the globe.
Besides Churchill Downs, where the Kentucky Derby takes place, other major tracks across the United States are making their own decisions. Some are deciding to stay open, while others are canceling spring meets.
Keeneland
Keeneland officials announced on March 16 that the track's upcoming spring meet will be canceled, which was originally scheduled for April 2-24. The decision came after a March 15 announcement from the Center for Disease Control, which recommended that events attended by 50 people or more be canceled or postponed for eight weeks.
Bill Thomason is CEO and president of Keeneland.
"Keeneland's spring meet is a rite and tradition that touches every aspect of Central Kentucky and beyond, and the decision to cancel racing is agonizing for our staff, our many loyal fans, and our horsemen," Thomason said. "During the past several weeks, we have exhausted all avenues for safely conducting our spring meet.
"Since the beginning of this pandemic, we have diligently worked with local, state, and national partners in health and government to ensure our actions are the most responsible we can take. We all find ourselves in uncharted territory, but nothing is more important to Keeneland than protecting the health and safety of our athletes, stable employees, horsemen, patrons, track employees, and the community at large.
"During this time, we all need to take care of each other," he continued. "In light of the cancellation of our spring meet, Keeneland will focus its attention and energy on identifying ways in which we can offer support and aid to the Central Kentucky community and horse industry. We look forward to a time when all of our communities can come together once again to celebrate racing at Keeneland."
New York Racing Association
Following the Keeneland announcement of the canceled spring meet, NYRA announced that it intends to continue live racing as scheduled at Aqueduct Racetrack. The track will still be closed to the public.
Dave O' Rourke is NYRA CEO and president.
"The health and safety of employees, fans, horsemen, and the backstretch community is paramount," O'Rourke said. "Now that we have experienced racing under these conditions for three days, we remain confident in our ability to safely conduct racing operations behind closed doors and with only the staff that are required under the rules of racing in New York. Of course, we will constantly evaluate this situation over the coming days in advance of Friday and make further adjustments as necessary."

Oaklawn
Oaklawn has decided to close the casino for two weeks, beginning on March 30, but their racing operations continue. Like other tracks, the doors will be closed to the public.
Louis Cella is president of Oaklawn.
"As for racing, it has always been the lifeblood of Oaklawn, and we are happy to offer the horsemen an avenue for racing their horses in these challenging times," Cella said. "While no fans are permitted to experience racing during this time, fans will be limited to watch and wager on Oaklawn Anywhere. We continue to monitor everything on a day to day basis. We appreciate the patience of our guests, team members and horsemen."

Kentucky Downs
Beginning at midnight on March 15, Kentucky Downs temporarily closed their facility. The initial period is 14 days, but they will continue to monitor the situation.
"We did not make this decision lightly, but nothing is more important than the health and safety of our guests, employees, and all of our communities," according to a press release. "We will close at 11:59 pm, Central Sunday, March 15th. At this time, we will remain closed for 14 days. We apologize for the abrupt notice and inconvenience."