King Zachary Breaks Track Record In Birdstone
Author: Don Mckee
Published: Friday August 02, 2019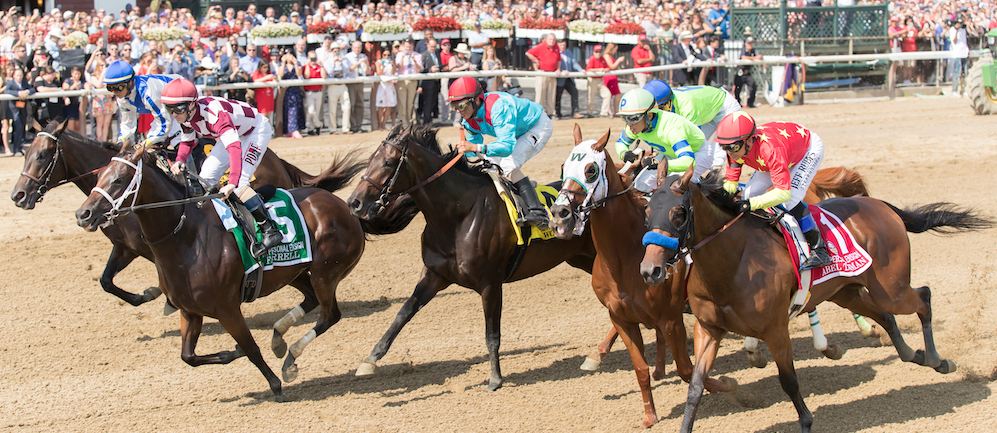 Most eyes were turned to the rivalry between Marconi and Rocketry at the Birdstone on Thursday. They were the two favored horses who have competed with each other multiple times, with Marconi coming out ahead each time. But things changed when Thomas Conway's King Zachary broke the Saratoga track record while winning the $100,000 Birdstone Stakes.
King Zachary broke from post 6 at 8/1 odds with jockey John Velazquez. At the start, he sat in the rear as Marconi took the lead off of the rail through the fractions of :24.19, :49.42, 1:14.65, and 1:39.38.
Marconi continued to lead through the opening mile, and when the horses made it into the far turn for the second time, Rocketry challenged the lead and moved up from the rear.
As the field hit the midway point through the far turn, King Zachary also decided to challenge the lead. He moved up around Marconi's outside as Marconi continued to fight forward. At the top of the stretch, King Zachary finally succeeded as he drove forward to move ahead. He kept going until he crossed the line an astounding 8 1/2 lengths ahead.
King Zachary finished the 1 3/4-mile event over the fast main track with a time of 2:52.97. He shattered the 91-year-old record of 2:55.00 that was set all the way back on Sept. 1, 1928, by Reigh Count.
Trainer Graham Motion spoke about the horse's record-breaking performance.
"We kept him up here, and we thought if he was doing well, we'd give him a shot," Motion said. "I'm glad he proved me right. Without doubt, he has plenty of talent. (Breaking) a track record from 1928, even though they don't write the race very often, it's certainly impressive to do that, and it was the way he did it. When Johnny looked under his legs at the 1/8 pole, I felt he had a lot of horse. I thought he looked really comfortable the whole way. When you got Johnny riding, you have to feel confident because he knows where to put them, especially in these longer races, which can be a little tricky."
Rest of the Field
Rocketry tried to get to the front as he ran through the stretch, but he was not able to pass the third spot.  Marconi was able to hold on in second and finished 1 3/4 lengths ahead of Rocketry.
The rest of the field was way behind. They finished 19 lengths back in the order of Patch, Curlin Road, Third Day, with Royal Albert Hall finished last.
The 2016 winner of the race, Turco Bravo, was scratched.
Talented Horse
This win for King Zachary was his first in 2019, and it was his second stakes-level victory. Last year at Churchill Downs, he won the Matt Winn Stakes (G3). His career record is now 13-4-0-3, and his total earnings are at $366,120.
"He's a beautiful horse, he's absolutely gorgeous," Motion said. "I knew there was talent there, and I said to Johnny in the paddock, 'If this isn't what he wants to do, I don't know.' He acted to me like he wants to go all day. You don't get many opportunities to run at distances like this."
King Zachary is the 4-year-old son of Curlin, and he was purchased for $550,000 as a yearling.
The horse returned $18.80 to win, $6.10 to place, and $3.30 to show. Marconi returned $3.60 to place and $2.40 to show. Finally, Rocketry paid $2.20 to show.