Less than 3 weeks until the Breeders' Cup World Championships!
Author: Don Mckee
Published: Thursday October 22, 2020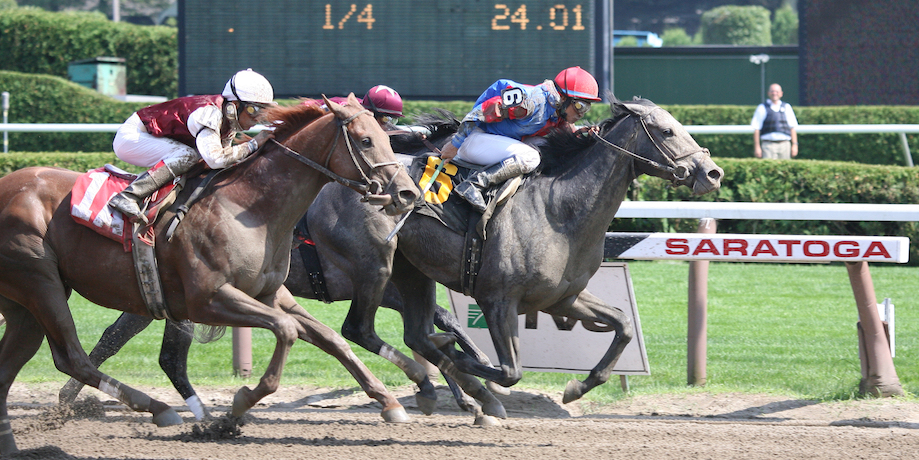 Cup Preview:
We are less than three weeks away from the historic Breeders' Cup World Championships; on November 6th and 7th, at Keeneland Racecourse in Lexington, Kentucky. NBC will air the races; the Cup will award 31-million dollars in purses.
This year's events will take place without fans and a crowd present due to the Covid-19 situation. If you already happened to purchase a ticket, do not worry; they will be issuing refunds in their entirety. Be sure to mark your calendars as well; the Breeders' Cup will be returning in 2022, so be sure to plan.
Races:
The Longines Classic will take place on Saturday, November 7th, at 5:13 p.m. EST and carry the heftiest purse, a 6-million dollar award. This race is the cream of the crop for thoroughbred horse racing; the best of the best worldwide compete in this event. According to TVG, Improbable has the highest odds of winning, at 3/1, followed by Tiz the Law at 4/1, and both Maximum Security and Authentic tied for third at 6/1.
The second most significant race of the Cup is the Longines Turf, a 1 ½ mile distance run on a grass course. It will take place right before the Cup Classic, on Saturday, November 7th, at 4:33 p.m. EST. This race features the second-largest purse, at a total of 4-million dollars, and TVG has Mogul with the highest odds at 9/4, then Magical at 5/2, and in third, Tarnawa at 3/1. No other horse sits below 10/1 odds within the race.
The next highest purse total is 2-million dollars; the award is for multiple races; The Longines Distaff, the Fanduel Mile presented by PDJF, Sprint, Maker's Mark Filly & Mare Turf, TVG Juvenile presented by Thoroughbred Aftercare, and Juvenile Fillies.
The lowest purse amount for the Cup is still a heaping million dollars, not anything to complain about, that's for sure. The million-dollar races are; Big Ass Fans Dirt Mile, Turf Sprint, Filly Mare & Sprint, Juvenile Turf presented by Coolmore America, Juvenile Fillies Turf, and Juvenile Turf Sprint.
Odds:
It's shaping up to be a jam-packed weekend; another classic will undoubtedly be in-store, so be sure not to miss out! It's a great time to begin thinking about whom you want to bet on as well; below are some significant odds and links that will help aid your decision making.
Here are the odds, according to TVG, for the Breeders Cup Classic:
Improbable: 3/1
Tiz The Law: 4/1
Maximum Security: 6/1
Authentic: 6/1
Toms D'Etat: 8/1
Swiss Skydiver: 8/1
Charlatan: 14/1
Code of Honor: 16/1
Global Campaign: 16/1
Benbatl: 18/1
Mucho Gusto: 20/1
Maxfield: 20/1
By My Standards: 20/1
Tacitus: 28/1
Here are the odds, according to TVG, for the Breeders' Cup Turf:
Mogul: 9/4
Magical: 5/2
Tarnawa: 3/1
United: 10/1
Channel Maker: 10/1
Gufo: 11/1
Fanny Logan: 12/1
Zulu Alpha: 16/1
Japan: 16/1
Laccario: 18/1
Instilled Regard: 20/1
Arklow: 20/1
English King: 33/1
Here is a link to the rest of the race odds via TVG:
https://www.tvg.com/promos/breeders-cup/breeders-cup-odds.html
Here is a link to the official announcement Breeders' Cup president Drew Fleming made regarding the crowd situation this year:
https://www.breederscup.com/EventUpdateSupreme Court's horse racing decision left?