Master Fencer Takes An Awkward Step, More Controversy Out West
Author: Don Mckee
Published: Thursday May 30, 2019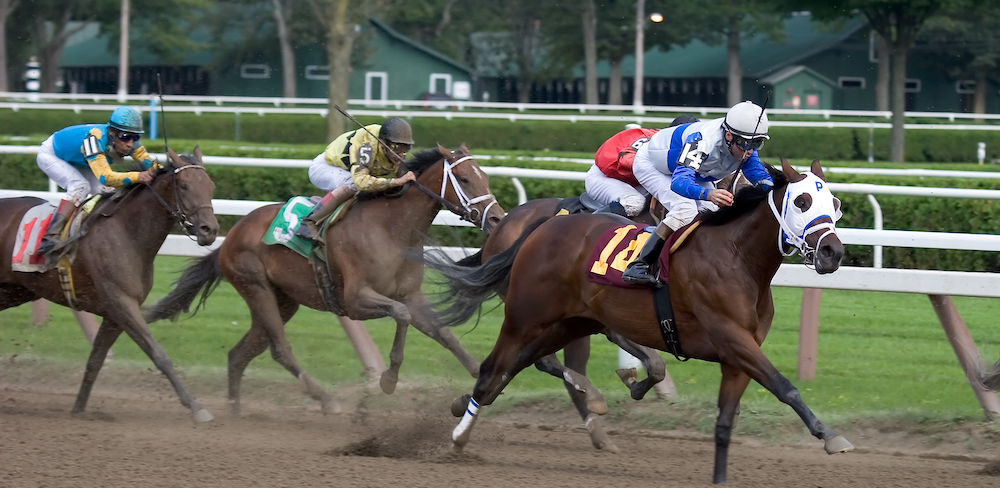 Awkward Step
Master Fencer gave his connections a bit of a scare Wednesday morning at Belmont Park when he took an awkward step and stumbled toward the end of a workout in preparation for the $1.5 million Belmont Stakes here on June 8.
With assistant trainer Yosuke Kono aboard – subbing for jockey Julien Leparoux, whose flight from Kentucky to New York on Tuesday night was canceled due to bad weather – Master Fencer was breezing on his left lead until inside the eighth pole.
Kono, who began scrubbing on his horse around the far turn, switched his stick from his right hand to his left and gave Master Fencer a smack or two on the hind end. Master Fencer, who did switch to his correct lead, stumbled for a stride. He recovered quickly and finished the work, but Kono pulled him up about a sixteenth of a mile past the wire.
Though the work order was for five furlongs, Master Fencer actually broke off at the seven-furlong pole. Daily Racing Form clocker Mike Welsch caught Master Fencer working seven furlongs in 1:27.69, with his opening quarter in 25.94 seconds, his middle three furlongs in 36.43, and his final quarter in 25.32. As he has done each morning here, Master Fencer jogged once around the one-mile training track before coming to the main track.
Like Father, Like Son
One of the world's most accomplished and recognizable jockeys, Frankie Dettori could delay his retirement if it gives him the chance to ride against son Rocco—although the legendary jockey admits he was not keen for the youngster to pursue a career in the saddle.
The 48-year-old's outstanding career has spanned 32 years and featured a host of major big-race wins, including two editions of the Investec Derby (G1), along with three jockeys' championships. Despite initial concerns as a parent, Dettori revealed riding against Rocco, 14, is the one "amazing ambition" he hopes to realize before finally quitting life in the saddle. It was also an ambition he got to realize against his Classic-winning father, Gianfranco, before his retirement.
Dettori told bloodhorse.com: "I rode with my dad and it was an amazing experience, and I'm very proud that I did it. If (Rocco) wants to do it, it's an amazing ambition of mine to be able to ride with him. He can tell his children that we did it.
"Obviously as a parent, I really don't want him to do it but as a sportsman or as a way of life, if you love it, then it's really amazing. He seems to have the right physique, and if he wants to pursue this sport, I'm going to try to help him. It's up to him."
Pressure Mounting
Claiming that the track has "no good explanation" for 26 horse deaths since late December, the Los Angeles Times' editorial board called Wednesday for Santa Anita Park to immediately halt its racing season.
"It's time for Santa Anita to end its season or stop racing until it has (an explanation)," the editorial states.
The Arcadia, Calif., track saw 23 horse deaths from racing or training from Dec. 26-March 31. After a 46-day stretch without any fatalities, three more horses have died since May 19. The most recent death came Sunday when 9-year-old gelding Kochees was euthanized following an injury suffered Saturday.
U.S. Sen. Dianne Feinstein called Monday for "an immediate moratorium on racing at Santa Anita."
"We need a more thorough investigation of practices and conditions at the track before any more races are held," Feinstein said in renewing her own call to shut down racing.
The LA Times' editorial board agreed with Feinstein's assertion, though it credited the owners of Santa Anita for "groundbreaking reforms" that include new guidelines on medication and on rest for horses between starts.
The board cited the following statement from The Stronach Group, Santa Anita's owner: "The fact that horses running in America are five times more likely to suffer a catastrophic injury than horses running at international venues is unacceptable and must immediately change."
Twelve racing days are left in Santa Anita's current season, starting Friday and running through June 23. The track is also scheduled to host the Breeders' Cup World Championships on Nov. 1-2.