Maximum Security Goes to Baffert's Barn, Could Lose Eclipse Award
Author: Don Mckee
Published: Thursday March 12, 2020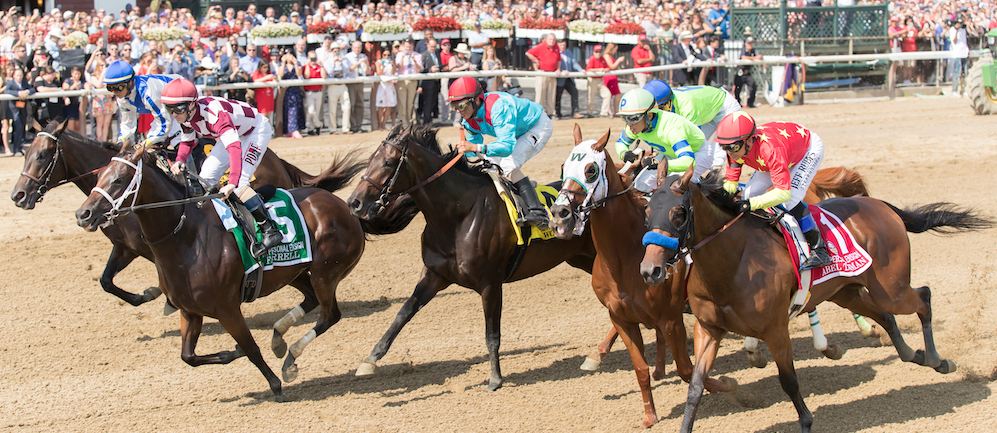 After a March 9 federal indictment on doping-related charges involving trainer Jason Servis, Maximum Security will head over to Hall of Fame trainer Bob Baffert's barn, according to owner Gary West.
Maximum Security scored the $20 million Saudi Cup Feb. 29 and was the champion 3-year-old male of 2019.

West's Disappointment
"Yesterday, Jason Servis, a trainer we have used for five years, was indicted on multiple charges regarding using an illegal substance in horses. This news is extremely disturbing and disappointing. Therefore we will be moving all our horses from Jason Servis as soon as arrangements can be made with other trainers. Maximum Security will be sent to Bob Baffert," West said in a statement.
Maximum Security is co-owned by West and his wife, in partnership with Susan Magnier, Michael Tabor, and Derrick Smith.
"This is all very upsetting. I feel really bad for the horse and Gary and Mary West for all they have been through the last year," Baffert said.
Since returning to the United States from Saudi Arabia, the homebred son of New Year's Day has been in quarantine in Chicago.
"He's in quarantine right now with McKinzie (11th in the Saudi Cup.) McKinzie is coming back to California, but Maximum Security is headed back to the farm, I believe it's Dell Ridge (in Lexington), and they'll let him down a little bit.
"He will be checked, and I'm sure vets will go over him. I don't know when I'll get him or where he'll go, either to Kentucky or California."
Maximum Security was disqualified from first to 17th in last year's edition of the Kentucky Derby Presented by Woodford Reserve (G1). He also received the Eclipse Award through his wins in the Xpressbet Florida Derby (G1), TVG.com Haskell Invitational Stakes (G1), and Cigar Mile Handicap (G1).

Eclipse Award
Because of the March 9 federal indictment against trainer Jason Servis, Maximum Security is at risk of becoming the first Eclipse Award winner to be stripped of his championship title. The outcome for the 4-year-old colt depends on if the indictment results in a conviction or the retesting of previous blood samples results in new detections.
According to Keith Chamblin, chief operating officer for the National Thoroughbred Racing Association and member of the Eclipse Award Steering Committee, the Eclipse Awards rules do not have any procedure in place for removing a title from a horse or person.
"This is unprecedented," said Chamblin. "We've never been confronted with a situation like this. We do not currently have a procedure in place for stripping a human or equine from a championship title.
"The appropriate place to start would be with a meeting of the Steering Committee representing the three voting organizations—Daily Racing Form, the National Turf Writers and Broadcasters, and the NTRA."
On whether or not this has ever happened, Chaplin said he has not encountered the situation, "certainly not in the 21 years of NTRA's involvement with the event."
The indictment on March 9 by U.S. Attorney Geoffrey Berman with the Southern District of New York involved Jason Servis, trainer Jorge Navarro, and 17 others. It came after it was discovered that a substance called SGF-1000, about which Servis said "I've been using it on everything almost," was being obtained, distributed, and used on racehorses.
Maximum Security had been given an injection of the drug around the time of June 5, 2019, when he was also tested by New Jersey regulators.