Maximum Security Out Of Pennsylvania Derby
Author: Clint Goodman
Published: Wednesday September 18, 2019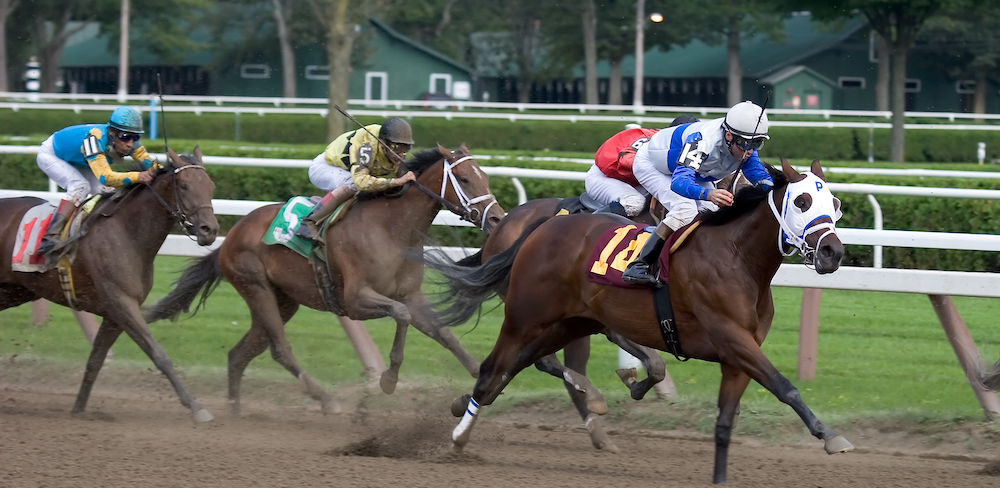 The much-anticipated face-off between Maximum Security and War of Will has had a surprising and disappointing development. The Haskell Invitational (G1) and Florida Derby (G1) winner Maximum Security was scratched from Saturday's Pennsylvania Derby. It was set to be the first time the two were to race each other since the big debacle at the Kentucky Derby.
Maximum Security is suffering from a large colon nephrosplenic entrapment. It showed up on Monday after he came back from a morning workout.
Tom Luicci, the Media Director at Monmouth Park, announced the news on Tuesday.
According to Jason Servis, the 3-year-old horse started to have an issue Monday afternoon. He had to be taken to the Mid-Atlantic Equine Clinic in Ringoes, NJ, and he was diagnosed by Dr. Janik Gasiorowski.
"Maximum Security went through a severe, acute bout of colic," Dr. Gasiorowski said. "He got his colon displaced, which is actually very common in thoroughbred racehorses. He just got his displaced tightly enough that it was extremely painful. He was sent to our clinic immediately, and we managed to get him to correct without doing surgery.
"From a physiologic standpoint, the horse is going to be recovered in a short period of time. We're talking a couple of weeks, and he will be fine. From a racing, training and athletic standpoint, he needs a little bit of time off. He went through a big episode, and he is going to need some time to recover.
"As far as his career goes, there are zero long-term ramifications from what he just went through.
"The reason horses going through this survive is because of the rapid response of the veterinary team at the track, the trainer's involvement and the fact that Gary and Mary West were willing to act immediately by doing what is in the horse's best interests. They've chosen not to race, and I think that is a wise decision that puts the horse first."

No Indications
It was a surprising and disappointing turn of events since Maximum Security had no problems when he went one mile at Parx early on Monday. It wasn't until around 3:30 p.m. that something had happened, and Maximum Security had to go to his barn.
"I've spoken to the Wests, and they understand that it's all about the horse. That's first and foremost," said Servis. "There's nothing that anyone could have done to prevent it. It's one of those things that just happens. It's unfortunate, and the timing is terrible, but that's horse racing.
"He was doing great," Servis continued. "But I soon as I saw him I could tell he was in trouble, so we got him right on the van and sent him to the Mid-Atlantic Equine Clinic."
While this isn't a career-threatening problem for Maximum Security, Servis did say that they are not sure when the horse will be ready to run again. However, he is hoping that they will be ready to go for the Breeders' Cup.
Maximum Security was coming into the Pennsylvania Derby after winning his second Grade 1 race of the year. While many were hoping to see Maximum Security take on War of Will after he was disqualified to 17th in the Kentucky Derby, they will have to keep waiting. Hopefully, there will be a point in the future when they meet again.
War of Will is set to be at the top of the list for the Pennsylvania Derby now that Maximum Security is out. Mr. Money will be looking to take his shot. Instead of going after two top horses, he now only has to face one.