Organizers of Breeders' Cup Set Strict COVID-19 Stipulations For the Two-Day Event.
Author: Don Mckee
Published: Tuesday October 27, 2020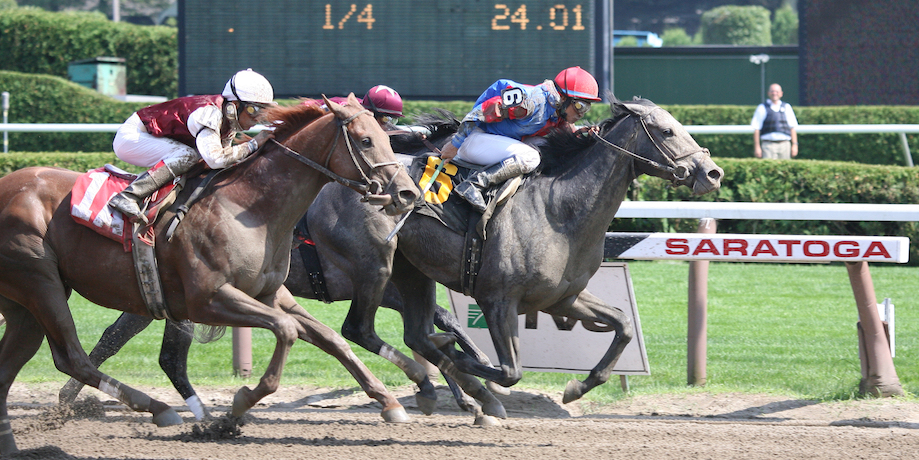 Everyone that is still with us can testify: going into the end of this year, it's a miracle that we can even enjoy live sporting events as big as the Breeders' Cup. The ongoing pandemic has singlehandedly shaped the fabric of 2020 and as such, we've had to tailor our lives in such a way that includes adequate precautions against getting and spreading the COVID-19 virus.
Speaking of precautions, Breeders' Cup Limited, the organizers of this horse-racing championship, have announced a highly-detailed set of COVID-19 safety protocols to be put in place ahead of the event. This, according to an announcement made by the company on Saturday October 24th, serve primarily to mitigate the risk of the virus spreading among participants, essential personnel, and the limited staff during the event.
No Spectators at This Year's Edition
In a move last month that, despite having been expected, came as a slight shock to fans, Breeders' Cup Limited announced that for the first time in the history of the competition, the 2020 Breeders' Cup World Championships would be held without spectators. This, according to the event's organizers, has been done to safeguard the wellbeing of all those involved in the organization and success of the event. This includes the employees, racing participants, and horse caregivers. This announcement came with guidelines given earlier by public health officials at the local and state government levels who want to control the virus as best as they can.
Despite the absence of spectators this year, the quality of racing that Breeders' cup has always been known for is still intact. The competition will feature the top racehorses in the world competing for a total of $31 million in winnings over two days. This year, the event's location is Keeneland Race Course in Lexington, Kentucky.
A Quick Summary of the Proposed Protocols
During the two-day event taking place between November 6th and 7th, 2020, some highlights of the pre-set safety protocols include:
All staff, trainers and personnel accessing the Rice Road stable area will be required to present a negative test prior to entering the stable area.
Daily health checks will be conducted at Keeneland entry points. These medical screenings include a medical questionnaire and a contactless temperature check. Only those who have successfully completed these medical screenings will be permitted to enter the grounds.
Everyone entering the facility will be required to wear a cloth face covering or protective mask and may only remove it to eat or drink.
Hand sanitizer dispensers, touch-less whenever possible, will be placed at key entrances and contact areas.
Access to the stable area, paddock, winner's circle and all indoor spaces will be restricted to authorized credentials.
Dining options will be limited to plated and individually wrapped food items and beverages.
In-state jockeys will have a COVID-19 test completed on Wednesday, Nov. 4 and must have a negative result in order to ride during the Championships.
Breeders' Cup will maintain records to allow for contact tracing via a "Virtual Badge" app.
These protocols will be stringently enforced on site.