Preakness Field Beginning to Shape Up
Author: Don Mckee
Published: Wednesday May 08, 2019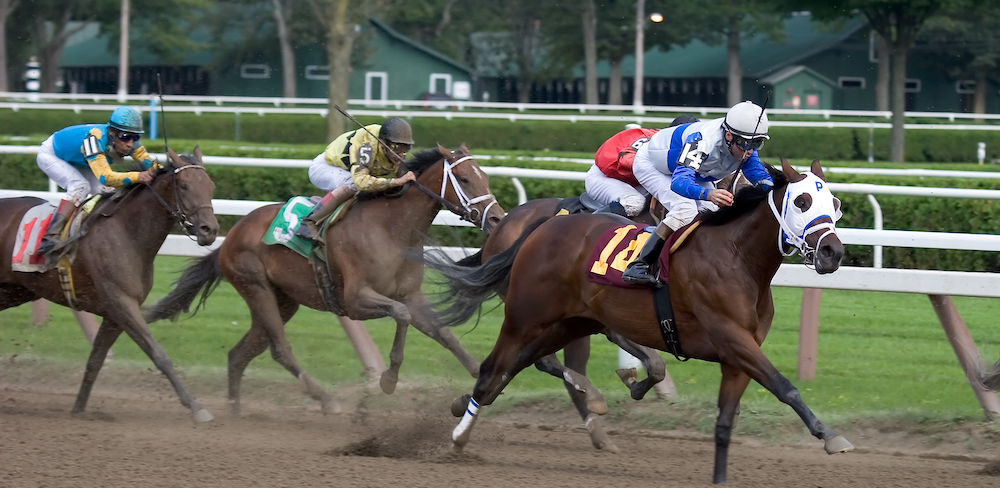 Not Letting It Go
The more tape Gary West watches, the more and more convinced he becomes that there was no reason to strip a victory from his homebred Maximum Security in the May 4 Kentucky Derby Presented by Woodford Reserve (G1). If anything, West now believes it was Maximum Security who was fouled by War of Will, instead of how stewards at Churchill Downs viewed the race. The three officials ruled that the front-running Maximum Security drifted out and initiated the contact with War of Will, who was behind him, leading to a chain reaction involving Long Range Toddy and Bodexpress and West's 3-year-old being disqualified from first to 17th.
"I started out trying to make a case for my horse coming down," West told bloodhorse.com. "I watched what we did to (War of Will) in one video and if anyone is halfway intellectually honest and looks at that video (posted Monday at Horse Racing Nation), they would never claim our horse did anything to War of Will. You will see that every bit of the interference was caused by War of Will against Maximum Security. Watch the tire tracks and watch the horses. Watch how many times War of Will's legs go up under our horse. Our horse gets cut up like crazy. At some point, his nose touches the back of our horse. He actually bumps our horse. Our horse almost falls down and if not for our rider there might have been 10 dead riders and horses this morning."
Mark Casse, War of Will's trainer, refuted West's comments.
"He must have been looking at a different race," Casse also told bloodhorse.com. "I've seen 10 different views and if anything, it was worse than I thought originally. He didn't bump us once, he bumped us twice. In my mind, the only reason it took so long to take him down was because they didn't know where to place him.
Probable Preakness Field Continues to Shrink
Fresh off an impressive victory on the Derby Day undercard, Bret Calhoun's Mr. Money seemed poised for a trip to the Preakness starting gate. However, plans have changed as the veteran trainer, after consulting owner Chester Thomas, has opted against running for the Black Eyed Susans.
"There are always things that can change your mind — the way the race develops and things like that — but the bottom line is, we think it's a little quick back for a horse coming off some of the biggest numbers of his life. The conservative approach would be to give him a little bit more time between races," Calhoun told horseracingnation.com.
Signalman To Join the Party
Count Kenny McPeek's Signalman as a probable starter in the everchanging Preakness field. The winner of last fall's Kentucky Jockey Club Stakes (G2) looked sharp Saturday at Churchill Downs – not in the Kentucky Derby, but in a breeze, five furlongs in a lively 59.60 seconds.
Signalman, third in Keeneland's Blue Grass Stakes (G2), failed to amass enough qualifying points to be included in the 20-horse Derby field when entries were taken for the Run for the Roses. As things turned out, had he been entered and included on the also-eligible list, Signalman would have drawn into the field due to the scratches of Omaha Beach and Haikal after entries were taken.
"He's doing really well. I've got some reservations whether I should have entered him or not as an 'AE,'" trainer Kenny McPeek told horseracingnation.com. "He's done well. One more work and we'll ship him up with the rest of the group that goes."