Second Session Of Keeneland January Sale Closes Out
Author: Don Mckee
Published: Wednesday January 15, 2020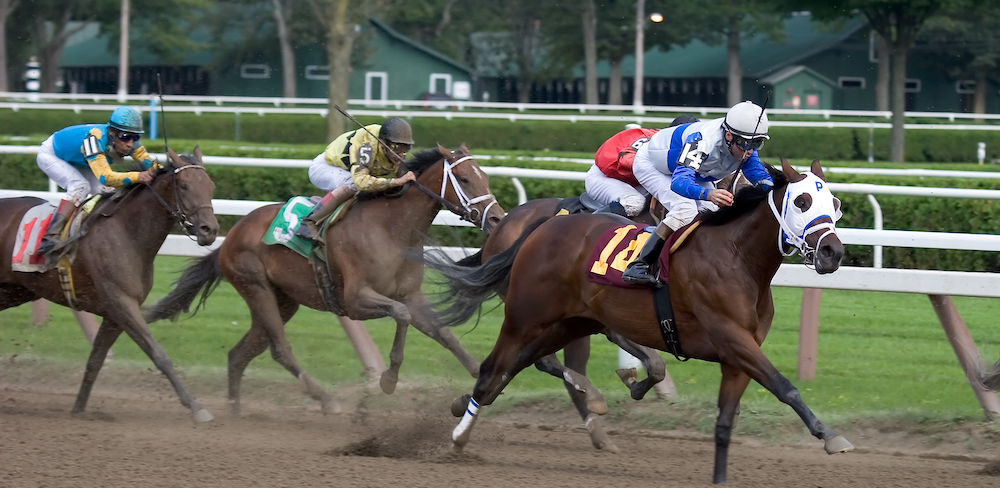 The second session of the Keeneland January Horses of All Ages sale took place on Tuesday. At the sale, there was a brisk trade and posting increases in the average and median prices.
There was a total of 303 head offered, and 233 were sold for a total of $17,288,800. During last year's session, there were a total of 253 head that changed hands for gross receipts of $18,341,600.
The average this year increased 2.35 percent to 74,201 compared to last year's average of $72,496. The median increased as well from $35,000 last year to $40,000 this year.
On Tuesday, there were a total of 70 horses that went unsold. This means the RNA rate of 23.1 percent was up compared to last year when 56 horses went unsold for an RNA rate of 18.1 percent.
Geoffrey Russell, Keeneland director of sales operations, said that he was happy with the middle market. He felt that it played strong all day and that the close of Tuesday's session saw an influx of capital due to the supplemental catalog. Tuesday's session officially closed out the end of Book 1.
"I thought today's session ended very well. The supplements were ones that we thought would be popular with the buyers, and they definitely shone a light tonight," said Russell. "I thought the first book was a very solid book of horses, a typical January catalog without a major dispersal. The quality was good, so I'm happy with that."

Enaya Alrabb
Topping trade on Tuesday was Hip 795D, Enaya Alrabb. She is a 4-year-old Uncle Mo filly who took second place in the Starlet Stakes (G1) at the age of 2. She was bred in Kentucky by Tony Holmes and Dr. and Mrs. Walter Zent and is out of the graded stakes-placed winner Hattaash.
Enaya Alrabb was consigned by Paramount Sales, agent, and purchased by bloodstock agent James Schenck for $640,000.
Pat Costello of Paramount Sales and his outfit closed out the day as the leading consignor with 21 horses sold for gross receipts of $1,858,000.
"That was on the top end, but she was lovely, and she didn't turn a hair," Costello said. "She was a great racehorse, so she deserved to bring it. We were delighted, and the owners were delighted. Everybody is delighted.
"If you bring the goods, you get well paid — even better paid than you thought. But if you fall below the barrier, it's tough getting it done."

James Schenck
To secure the second-highest priced mare of the day, a War Front filly named Confidently consigned as Hip 595 by Glen Hill Farm, Schenck went to $560,000. She was bred in Kentucky by the Playa Maya Syndicate out of the Arch mare Playa Maya, and she is a half-sister to champion and popular stallion Uncle Mo.
"She brought what we thought," said Craig Bernick of Glen Hill Farm. "She's a very pretty mare, and it's January, so you never know (about price), but quality sells. She's a beautiful mare. We thought about breeding and maybe selling her in November, but when I'm buying a horse myself, I like to pick out the stallion.
"I thought whoever bought her would breed her to the stallion they wanted. I thought it was a good place to sell her."
Glen Hill made its first return to the sale as a consignor in over 10 years, and it was responsible for the third-highest price of the day.
Inflamed (Hip 795E) was sold to Shadai Farm for $525,000. The mare is the dam of Hollywood Derby (G1T) winner Mo Forza, an Eclipse Award finalist in the category of male turf horse.
"I'm glad to see Glen Hill Farm back in the consignment business and selling two of the top three," said Russell. "That was a good start back in the marketplace for them."
Schenck picked up one additional mare during Monday's opening session. He purchased a daughter of Tapit named Hot Blooded Girl for $280,000.
The 6-year-old bay was consigned by Hill' n' Dale Sales Agency as Hip 289, and she was bred in Kentucky by Northwest Farms out of the stakes-winning Wild Again mare Taste the Passion, who also produced other stakes winners Stopshoppingdebbie, Shampoo, and Smarty Deb.
The gross receipts for Schenck's three purchased came to $1,480,000 by the close of Tuesday's session. He is the leading buyer of the sale up to this point.
"James Schenck represented some new buyers who are just getting into the game, and he definitely decided to aim for quality," said Russell. "He certainly picked the top quality mares who were on offer yesterday and today."