Top AI Picks for Churchill Downs and Tampa Bay Downs
Author: Don Mckee
Published: Wednesday November 25, 2020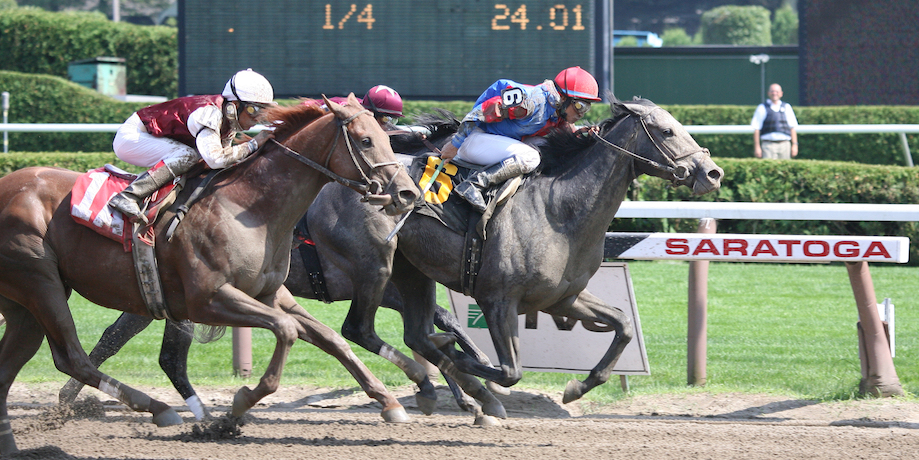 With the 2020 horse racing campaign winding down, Wednesday's racing has been limited to just a few top tracks recently, namely Churchill Downs and Gulfstream Park West. However, Tampa Bay Downs gets back underway today as well. Regardless of the track, the following races have one thing in common which is a high degree of certainty by the AI in their respective outcomes.
Churchill Downs (Race #7)
Race No. 7 at Churchill Downs features seven fillies 3-year-old and upwards that will sprint six furlongs in this $50,000 claiming race. The purse for this event is $39,000.
Top Picks
Black Kat Taps is given the slight statistical edge in what looks to be a fantastic race with all seven competitors given morning lines of 6-to-1 or better. The daughter of Tapiture (4/1) is getting major relief class as she drops down from facing $100,000 claimers in her last effort. Black Kat Top is the only horse to hit the board in all of her career starts, 3-1-2-0, at Churchill Downs and she likes to come off the pace which appears to be a benefit in a race that projects to have considerable pace and some speedy horses that like to get out of the gate early. Plus, Black Kat Top turned out a fantastic last workout for trainer Joe Sharp, who has a 24% strike rate when going from a route event to a sprint.
Flashy Biz is the second choice here as she is a speedster that likes to stalk the leaders. The morning line favorite (3/1) has hit the board in each of her last two starts and has lots of experience at Churchill Downs, posting a 7-1-1-1 record. Tyler Gaffalione, the track's leading jockey, fares well in sprint races. Flashy Biz is projected to have a 34% chance of finishing in second place.
Super Cat Lady, with 5/1 odds, is also expected to be a major contender and is given a 50% chance of hitting the board. Super Cat Lady has shown improvement in each of her last two outings; finishing second and first at the current distance, respectively. She also won her only previous start at CD.
Tampa Bay Downs (Race #8)
The eighth race at Tampa Bay Downs features nine colts and geldings 3-year-olds and upwards. This $16,000 Allowance Optional Claiming event is slated for six and one-half furlongs and has a purse of $21,250.
Top Picks
High Five Cotton appears to be a pretty good value bet at 5/1 odds, especially considering AI gives the 6-year-old gelding a pretty solid 22% chance of winning the race along with a 59% shot at finishing in the top-3. High Five Cotton is coming off consecutive victories at Monmouth Park and has been running well this year overall with four wins and six "cashes" in eight starts this year. He also runs well at Tampa, registering a 7-4-1-1 record, and was victorious in his lone previous outing at this distance.
Tune In is the second choice as he is given as 52% of "finishing in the money." Tune In has shown improvement in each of his last two efforts and returns to the dirt, where he has two victories in five career races, after failing to hit the "ticket" in his last effort on the turf despite running well -- earning a Beyer of 84. A closer, the 4-year-old is listed at 5/1.
Carouse is also a contender. Carouse, currently going off at 9/2 odds, has also run well recently with two wins and two thirds in six starts in 2020. The 8-year-old gelded son of Curlin, a closer, rates as the fastest horse in the field which should play well in this event. Plus, trainer Jon Arnett's horses have faired well in claiming races as well as when going from route events to sprints.
Disclaimer: This is a recap of Daily Horse Pick's Artificial Intelligence software, which predicts outcomes, and ranks horses based on a proprietary series of criteria.